Our Team Members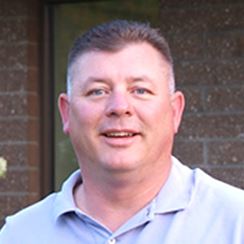 JOE BETTIO
PRESIDENT
Within five minutes of meeting Joe Bettio, you'll know that he is a proud marine and a true patriot through and through. Joe's father is a marine, and his uncle served in the US Army — so it came as no surprise when he enlisted in the Marines at the age of 16 under the delayed entry program. This allowed him to complete his education at Stow High School at the age of 17. Fueled by determination, Joe graduated from high school and from the Marine boot camp on the same day. He served four years in the service, earning the rank of Lance Corporal E-3. Joe spent duty time in Okinawa and Korea.

Joe is still an active supporter of our troops. He is the past president of the Three-Deuce-Five Marine Foundation, which provides assistance (financial and otherwise) to Marines, Sailors, and their families as they recover from wounds and other unforeseen hardships. He is also an active supporter of the Hire Our Heroes program and welcomes the opportunity to hire a fellow brother in arms.

Joe bought Hudson Heating Company from Don Butcher in 1996, and the business has been growing steadily ever since. Joe brings the same discipline, loyalty, and integrity he learned in the Marine Corps to his business. His approach to running Hudson Heating Company is very hands-on. Actively involved in the day-to-day operation of the business, Joe emphasizes customer service to all his employees. His leadership style brings stability, so there is little employee turnover. Joe is also a proud father of four children: Austin (who is a service technician at Hudson Heating Company), Madison, Rylee, and Lincoln.